Yeezy Slippers - Yeezy Slides Review
The Yeezy Slippers (the Slides, officially) has a sleek, minimalist aesthetic and is made of lightweight EVA foam for better durability while being comfortable for all-day wear. The foot is stabilized by a broad midfoot arch, and the ridged outsole gives excellent traction on slick surfaces.
Kanye West is a music star and fashion icon. While his fashion is not always met with approval, his shoe line has been a huge success. His Yeezy slides are in great demand and command a high price, even though they are orthopedic looking clogs. Let's take a closer look at Yeezy Slippers "Slides", different types, prices and opinions.
Wanted to know the latest about of Kanye West's Yeezy slippers? New colorways in "Onyx," "Pure" and "Ochre" which are buzzing and even already sold out at adidas?
Contents highlight, quickly navigate to area of interest: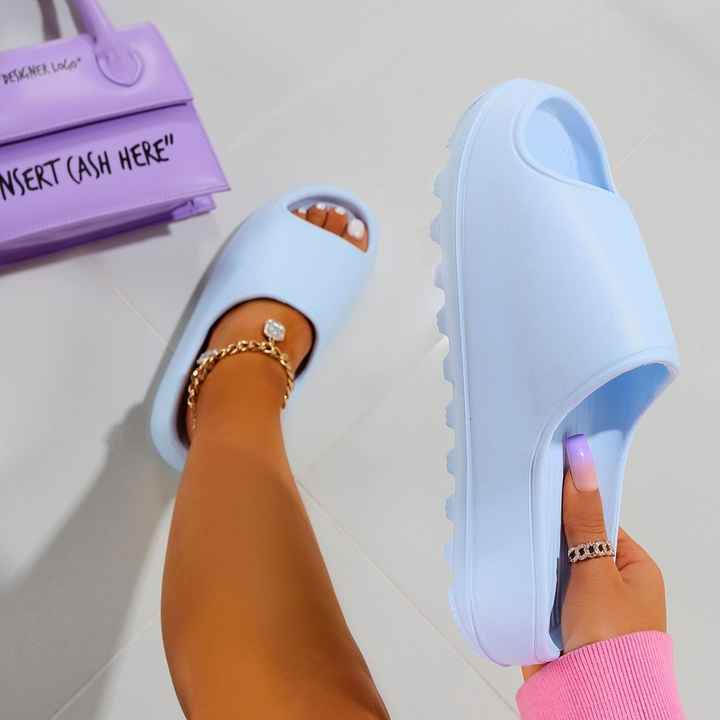 Yeezy, the brand
Yeezy is a streetwear clothing brand founded in 2007 in New York. The brand's most notable product is the Yeezy, a sneaker designed by Kanye West. The original Yeezy Boost 700 was released in 2015. The Yeezy brand has continued to make high quality shoes as well as items of clothing. The shoes make use of light yet durable material, to provide comfort and support. In this blog, we'll be looking at some of the different Yeezy slides that have been made over the years.
Like most things with 'Ye's name on, the adidas YEEZY slide has been adopted by celebrities with open arms. It might be down to the easy styling afforded by subtle earth tones, or the minimal, one-piece molded upper which takes comfort up a notch. Either way, spring/summer rotations the world over are crying out for a pair of adidas YEEZY slides.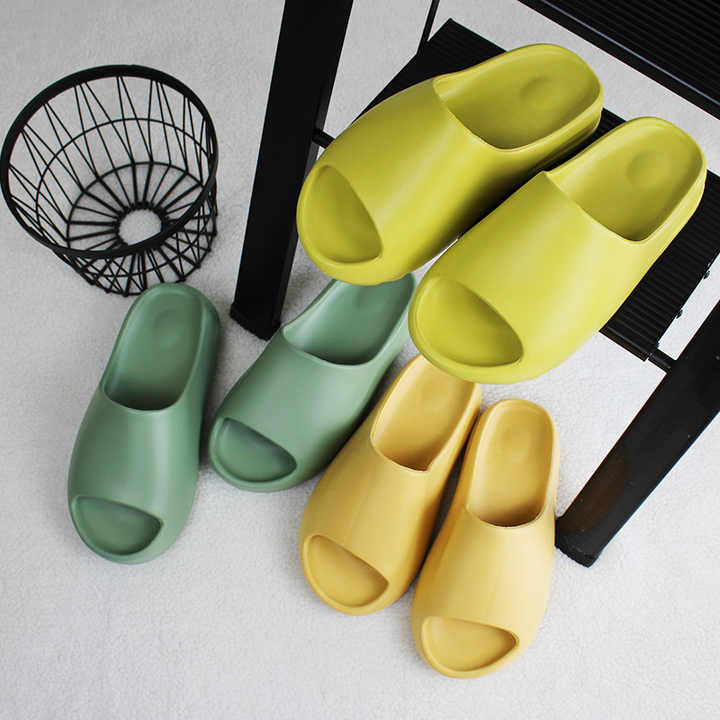 Yeezy Slippers
The Yeezy Slippers known as Slides were released for the first time in December of 2019. This molded open-toed sandal is well-known for its comfort. It's really popular, especially for casual clothing.
The slippers "slide" is influenced by traditional clogs in many aspects, and it has the same thick, rounded appearance. The Yeezy slip is ideal for athletes before practice or as everyday streetwear. Both shorts and pants look great with it.
The Yeezy Slide is made of injected EVA Foam and provides plenty of foot support. It's a soft, comfortable sneaker that doesn't feel spongy. The Slide, like many other recent Yeezy goods, comes in muted, neutral tones.
Arriving in Pure, Core and Resin colourways. On March 7th, 2022, adidas Yeezy Slides released three new colorways: "Onyx," "Pure," and "Ochre."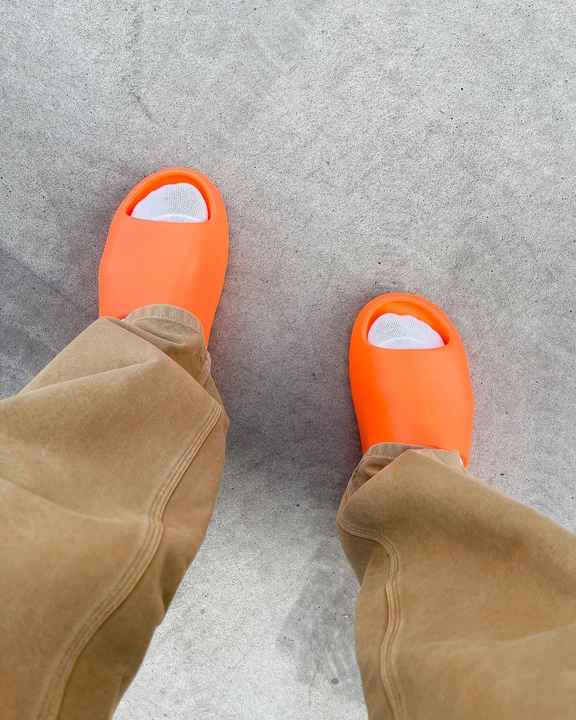 YEEZY Slides Variations
The YEEZY "Onyx Slides" are the most popular of the adidas-backed collection so far. The two-piece, injected EVA foam construction that has been lauded for its comfort is featured on all three pairs of slides, which were first revealed to the world in December 2019. The "Onyx," "Pure," and "Ochre" hues of the laceless model lack any of the embellishments featured on "MX" incarnations, implying that the shoes are created in the United States.
But aside that, let's look at variations of these slippers in respect of their materials and styles.
Yeezy Regular Slippers "Slides"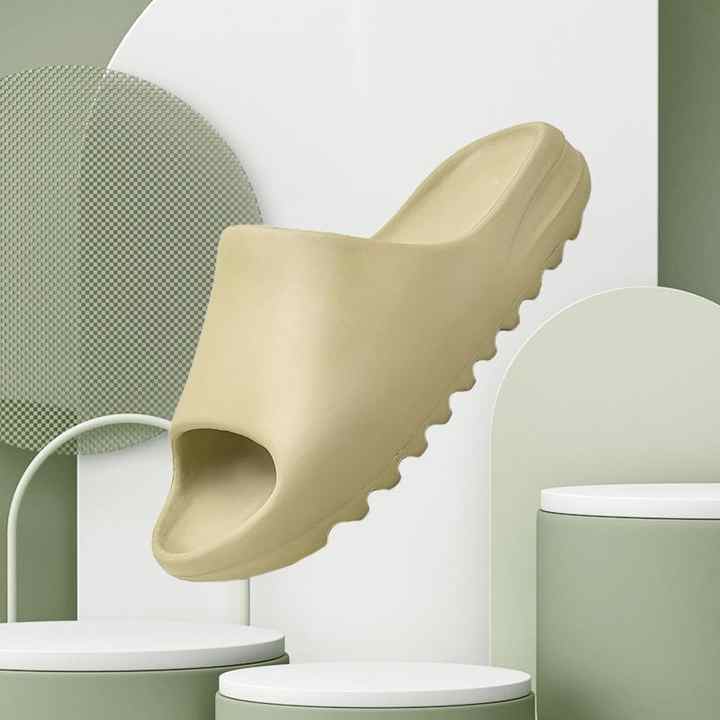 EVA foam is used throughout the design of the adidas Yeezy Slide to give lightweight comfort. A soft footbed provides comfort after that. The design is completed with an outsole with emphasized grooves for grip and support.
It comes in a variety of colors, including enflame orange, spot, core, and resin for men and children. The adidas Yeezy Slide Core retailed for $60 and was introduced in April of 2021.
Yeezy Neoprene Slipper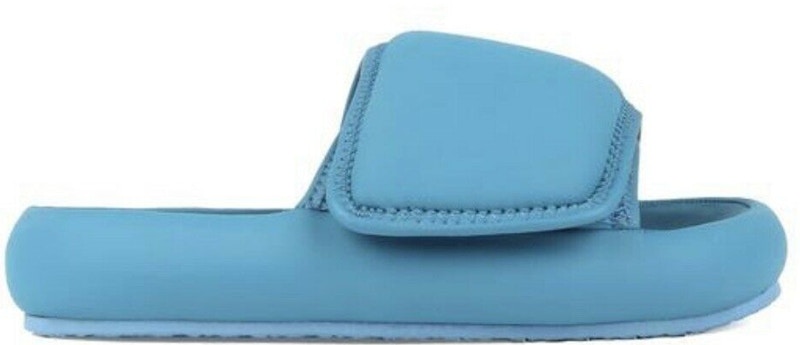 This is a lovely pair of Adidas slippers manufactured from synthetic rubbers made from chloroprene polymerization. Yeezy Neoprene Slippers are chemically stable and flexible across a wide temperature range.
Wetsuits, laptop sleeves, orthopedic braces, electrical insulation, liquid and sheet-applied elastomeric membranes and flashings, automotive fan belts, and other items are made with this synthetic rubber, which is a chloroprene polymer.
Yeezy Fleece Slippers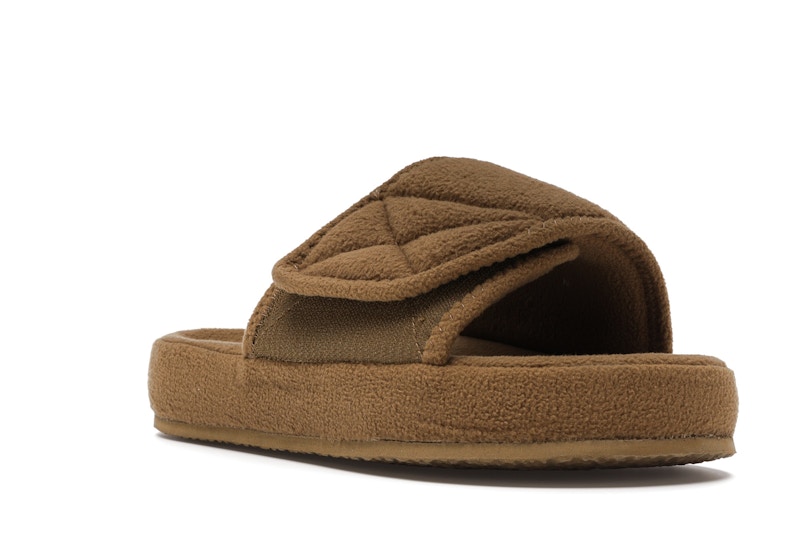 Yeezy fleece slippers are made of wool that looks like sheepskin. Fleece footwear features a number of distinguishing characteristics that set it apart from the competition. In the winter, Yeezy fleece slippers can keep your feet warm to -32°C, while in the summer, they can keep your feet cool to 25°C. This characteristic makes it true all-weather footwear, but it has other advantages as well. It is durable, long-lasting, and available in a variety of fashionable styles and colors.
The Yeezy fleece slippers are extremely sturdy and durable. A pair of shoes can survive for years, but they must be properly maintained. It should only be hand washed and cleaned with a sponge and wool detergent.
Yeezy Nylon Slippers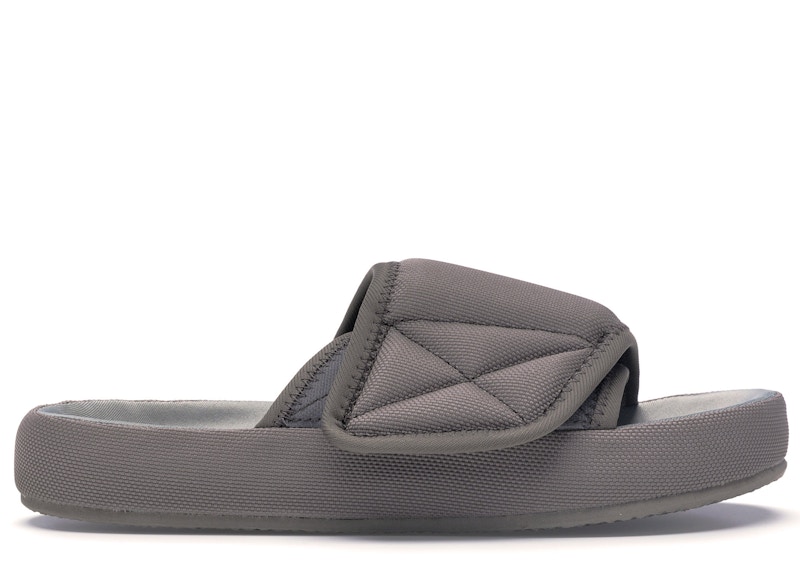 Yeezy Nylon Slippers, despite the fact that it may come as a surprise to some, nylon is occasionally used as a slipper material, primarily on the inside. It's a soft cloth that feels great against the skin, but it can get too hot in the summer, therefore it should only be worn in the winter.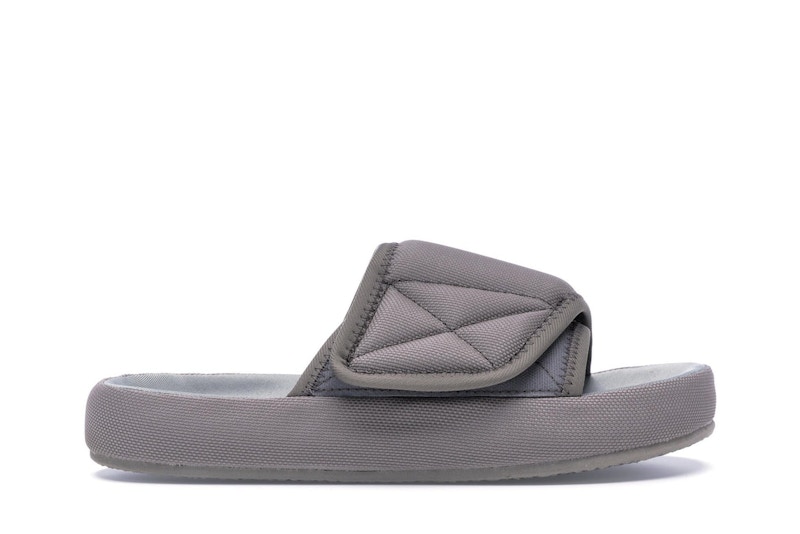 Yeezy Fabric Slippers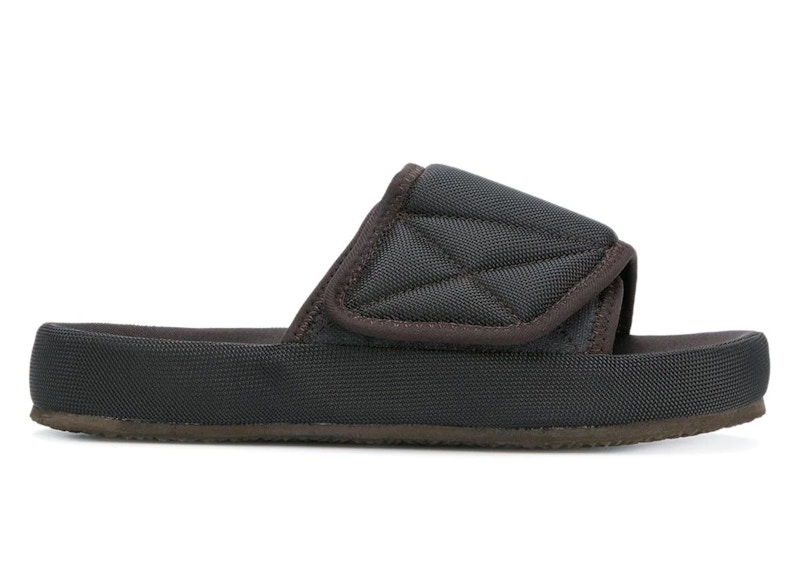 YEEZY Fabric slippers are often a little thinner to compensate for the fact that textiles can be a thick and hefty material in some cases. These kind of slippers are ideal for keeping the feet well-ventilated and fresh.
Many slippers on the market are constructed of soft fabrics, especially on the inside, in an attempt to protect the wearer's feet, but they can occasionally wind up making them overly warm and sweaty, which isn't a pleasant experience.
Yeezy Slippers Price
The Yeezy Slide was first released on December 6, 2019. This molded open-toed sandal is known for being snug and cozy. adidas YEEZY Slides' prices ranges between 50 and 70 dollars in retail outlets, and can be more expensive by resellers.
Where To Buy
The adidas Yeezy Slides has long been a sought-after grail item for YEEZY collectors—but its durability and rarity means that many owners have never even worn their pairs. Now, you can buy an entirely new pair of Yeezy slippers that channels that same old-school clog aesthetic to perfectly capture each unique color scheme on originals from every release in slides history.
The adidas Yeezy Slides is available exclusively at stores. The street footwear come in different colors and retail for around 60 dollars.
Yeezy Slippers Review
Yeezy Slides are appropriate for all occasions. The midsole is quite thick, and it lifts you higher off the ground than other sneakers. The bottom's enlarged tread improves (somewhat) to the comfort by permitting more compression while you walk.
The EVA foam used is clearly equivalent to Crocs brand foam, but it is significantly denser. The slide's mold is thicker all the way around. The foam has a teeny-tiny bit of an adidas Bounce feel to it.
It's a respectable pair of shoes composed of foam rather than rubber.
Final Notes on Yeezy Slippers
adidas' YEEZY Slides, which debuted in December of 2019, have proven to be another another unfathomably successful perspective in the YEEZY range. To be honest, we've been living in slides for the past two years. Because we spent so much time indoors, our feet conformed themselves to our slides as if they were an extension of our bodies. The best part is that we don't plan on taking them off anytime soon.