Jordan 22 - Top 10 Jordan XX2 Colorways Review
Air Jordan 22 has been out in the market since year 2007, and it has been loved by most people. This article will introduce you to 10 of the best Jordan 22 sneakers, including design and function. If you are interested in these sneakers, you can follow our guide to make the right choice!
Sections:
Facts - Ratings - Price - Where to buy - Review
The Air Jordan XX2 was released in 2007 for $175 on Michael Jordan's 44th birthday, February 17th. The XX2 came in a lower '5/8' variant, a 'PE' edition with a modified ankle support strap, and special hues with skylines from the cities of a few Team Jordan NBA players, in addition to its basic hightop, which was offered in four colorways. The XX2 was released in 2007 and would only be "retroed" a year later in 2008's Countdown Pack series.
Quick Facts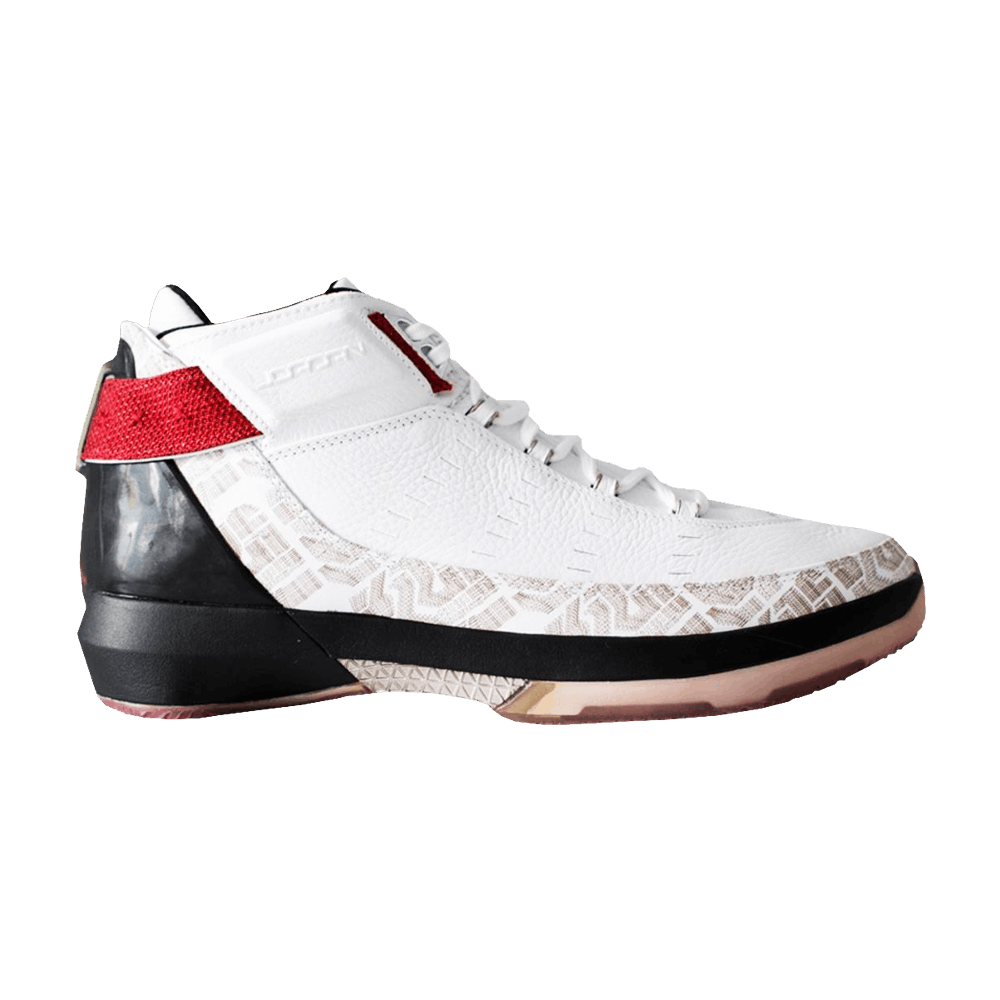 D'Wayne Edwards, who also designed the Jordan 21 a year before, designed the Jordan 22. The F-22 Raptor fighter plane served as a major inspiration for the stealthy design.
The Jordan 22 featured a sleek style, streamlined leather upper, zig-zag stitching, back ventilation, and a reflective camouflage pattern at the heel, as well as titanium for the lace eyelets, lace lock, and midfoot shank.
Top 10 Jordan XX2 Styles
The usage of titanium, a high-strength but light metal, for the top lace eyelets, lace lock, and big midfoot shank plate was the most prominent feature of the Air Jordan 22. The Air Jordan 22 used IPS (Independent Podular Suspension) with an interchangeable Zoom or encapsulated Air pod in the heel for personalized cushioning, just like the Air Jordan 21. The shoe included an expanded diamond-shaped heel counter for further support and to assist avoid heel roll.
What are the top 10 best Air Jordan 22 sneakers? I'm sure if you're an avid sneaker collector, you might know this answer or know where to find it. But what if you didn't know anything about Air Jordan 22s and were just curious about them?
10. Jordan 22 OG Omega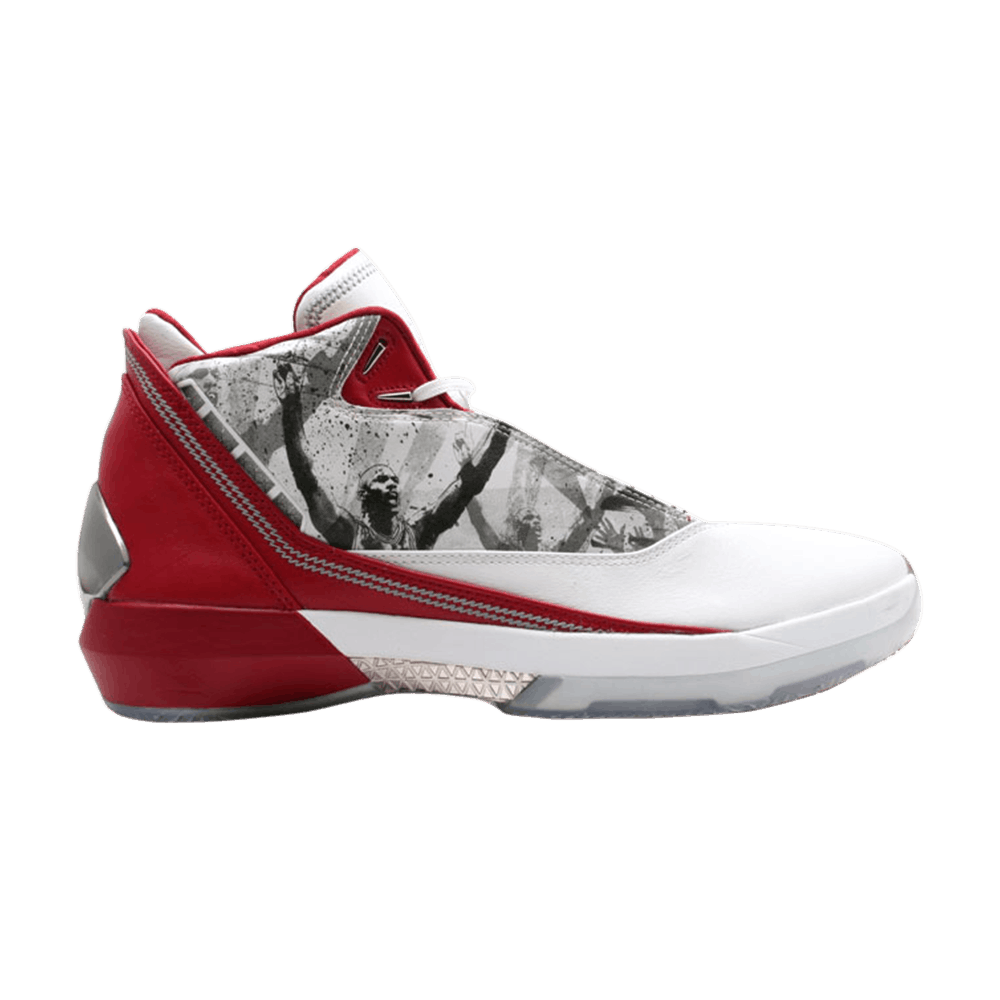 This special colorway debuted in 2007 and has a white leather upper with a design of Michael Jordan as a Chicago Bull. The sneaker also features Varsity Red leather detailing on the heel and eyestay, as well as interchangeable Zoom Air and Encapsulated Air cushioning pods. This was released at the same time as the Air Jordan 1 'Alpha,' which tells the tale of Michael Jordan's stay at the University of North Carolina.
9. Jordan 22 OG Chicago Away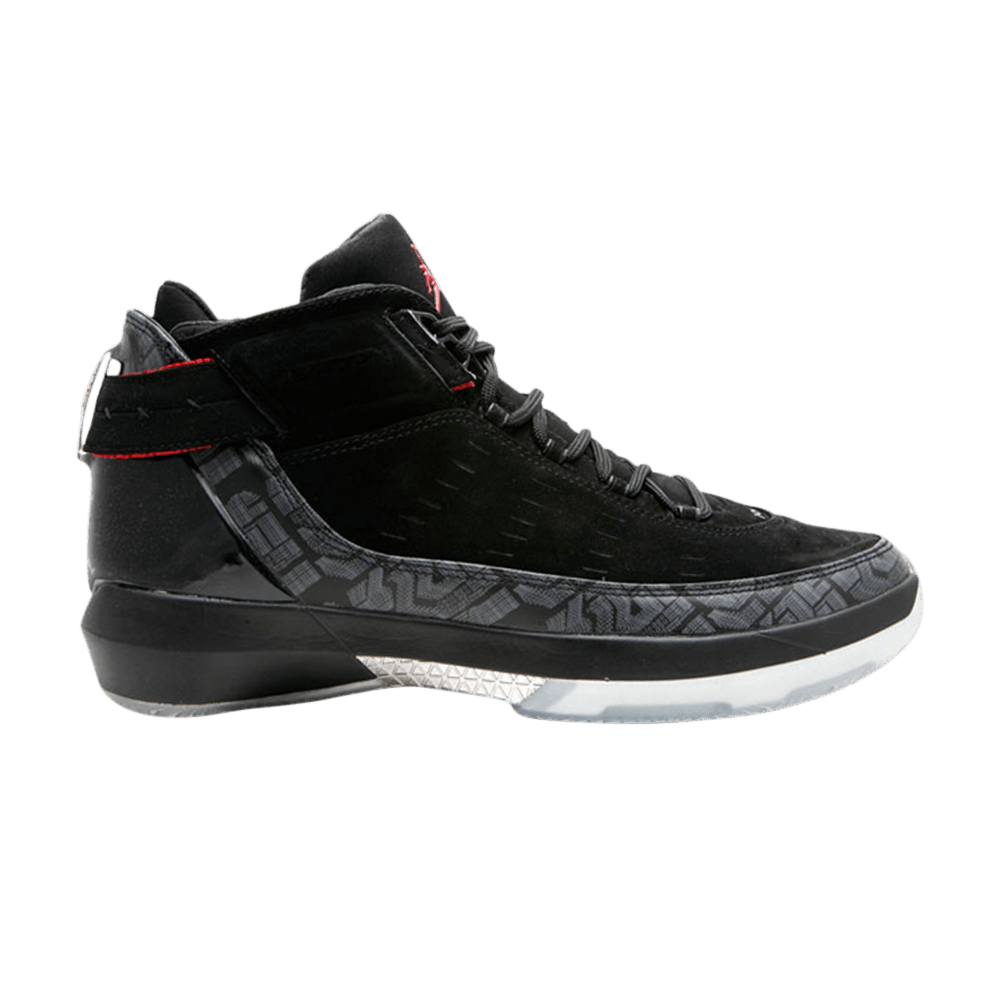 The Air Jordan 22 PE is inspired by the F-22 Raptor Strike Fighter's aggressive aerodynamic slashes. The sneaker has a black suede upper with perforated cuts across the length of it for increased breathability. A geometric design runs along the mudguard, there's an ankle strap for stability, a reinforced heel for durability, and a padded leather tongue with Varsity Red detailing.
8. Jordan 22 OG White Varsity Red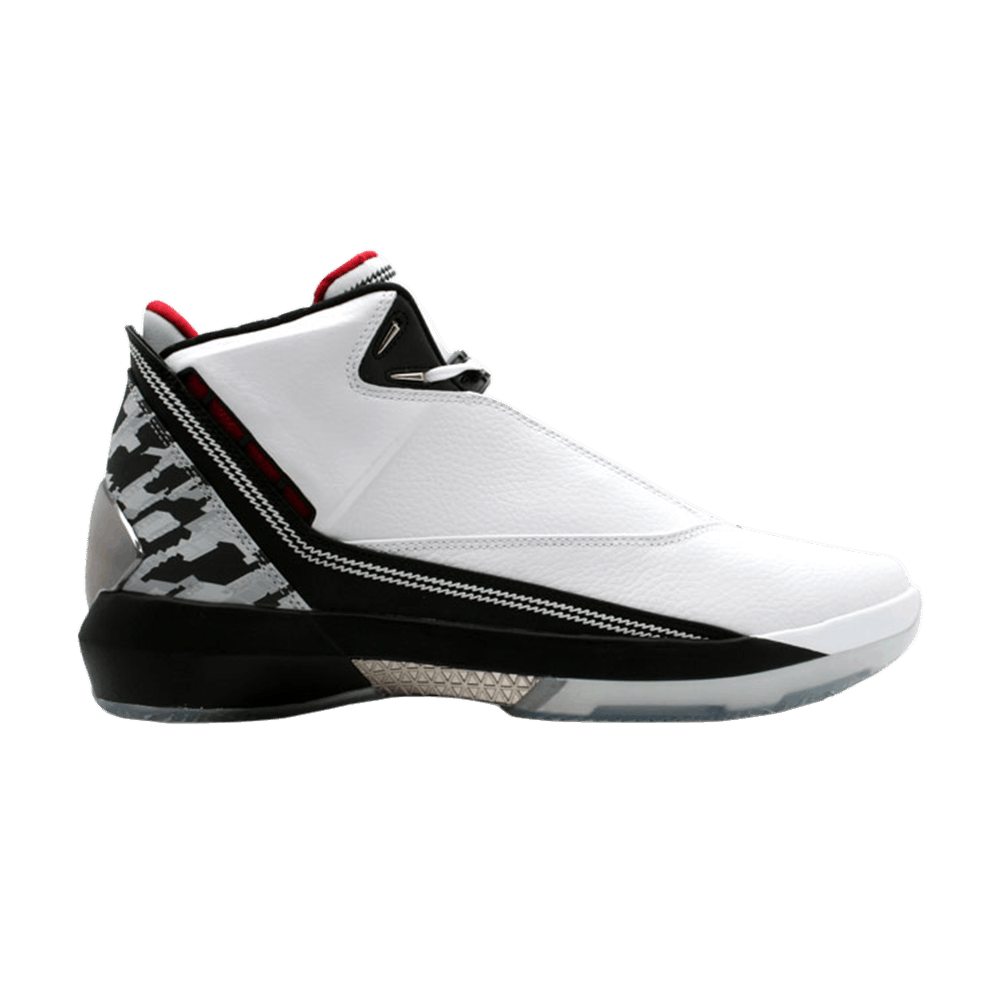 The Jordan 22 features a breathable, sock-like feel, Zoom Air cushioning, and signature 'Akronite' outsole ornamentation. Hyperposite panels are used to reinforce the midfoot and sidewalls of the high-top silhouette, providing impact protection for sensitive parts of the ankle and foot. A subtle speckle design covers the midsole and Hyperposite parts of the 'Greatness' model, which is clothed in Cleveland Cavaliers crimson.
7. Jordan 22 Retro Countdown Pack
The Air Jordan 22 is mostly black nubuck with white accents on the sockliner, mudguard, and midsole. It was released as part of the Air Jordan Countdown Pack in 2008, which also included an exclusive rendition of the Jordan 1. The shoe features radar-inspired stitch patterns and was the first shoe to use a titanium midfoot shank for lightweight stability, drawing inspiration from the F-22 fighter plane.
6. Jordan 22 OG Black Varsity Red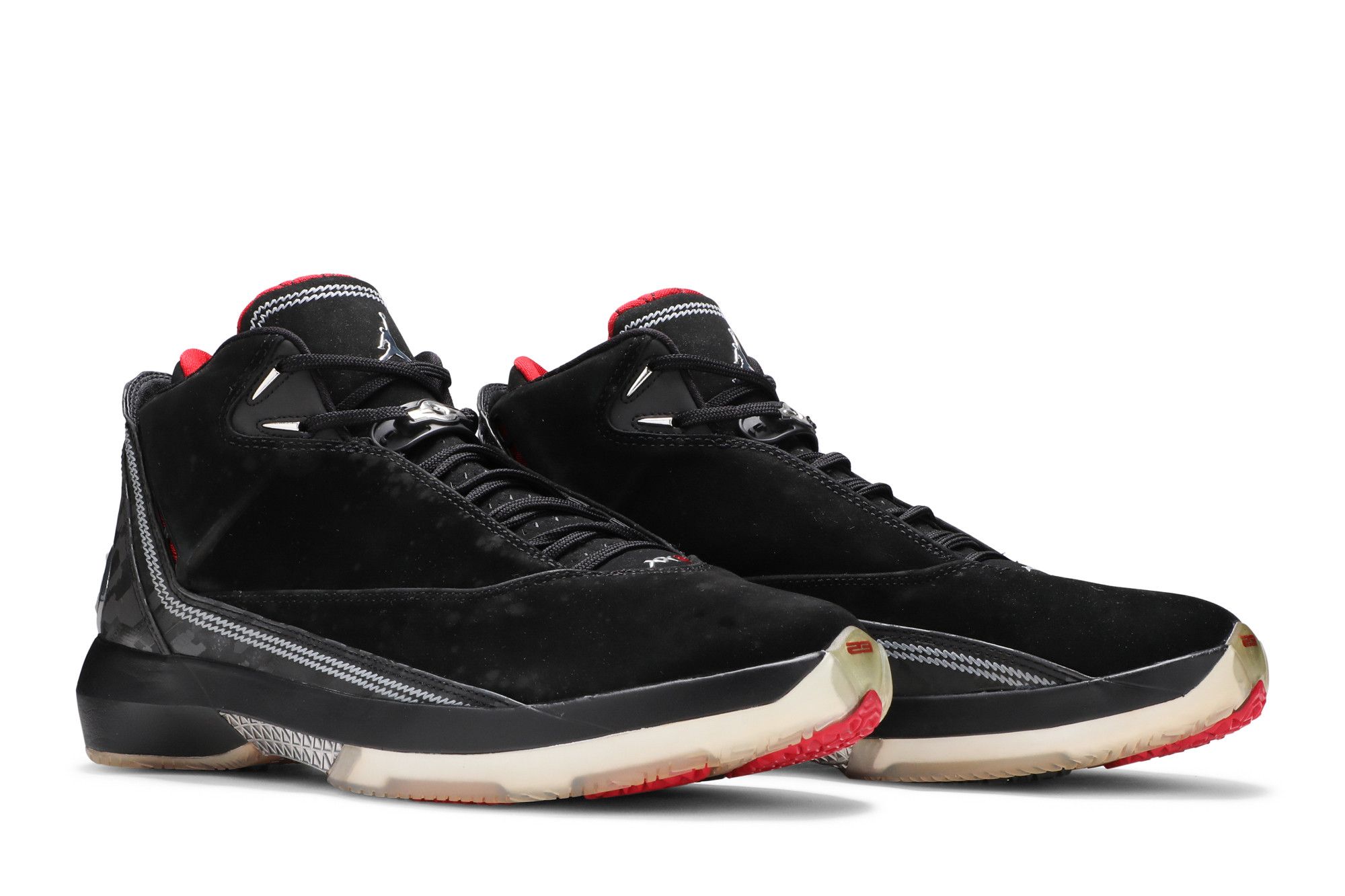 The black suede-based Air Jordan 22 'Away' boasts a toggle lacing system for a secure fit. Varsity Red highlights and Camo details on the heel unit and sidewall round out the sneaker. Metallic carbon fiber-inspired elements on the midfoot shank, translucent highlights on the forefoot, and a cushioned, adjustable midsole for enhanced comfort are among the other details.
5. Jordan 22 OG Basketball Leather
The Air Jordan 22 'Basketball Leather' was made with the texture of a basketball on the upper during its initial release. The sneaker, designed by Jordan designer and PENSOLE creator D'Wayne Edwards, features a configurable heel cushioning system that allows customers to choose between Zoom Air and Nike Air cushioning. Forefoot cushioning is still provided by the Independent Podular System, and a titanium shank plate provides stability. The AJ22 takes its overall design cues from the F-22 Raptor military jet.
4. Jordan 22 OG Chicago Home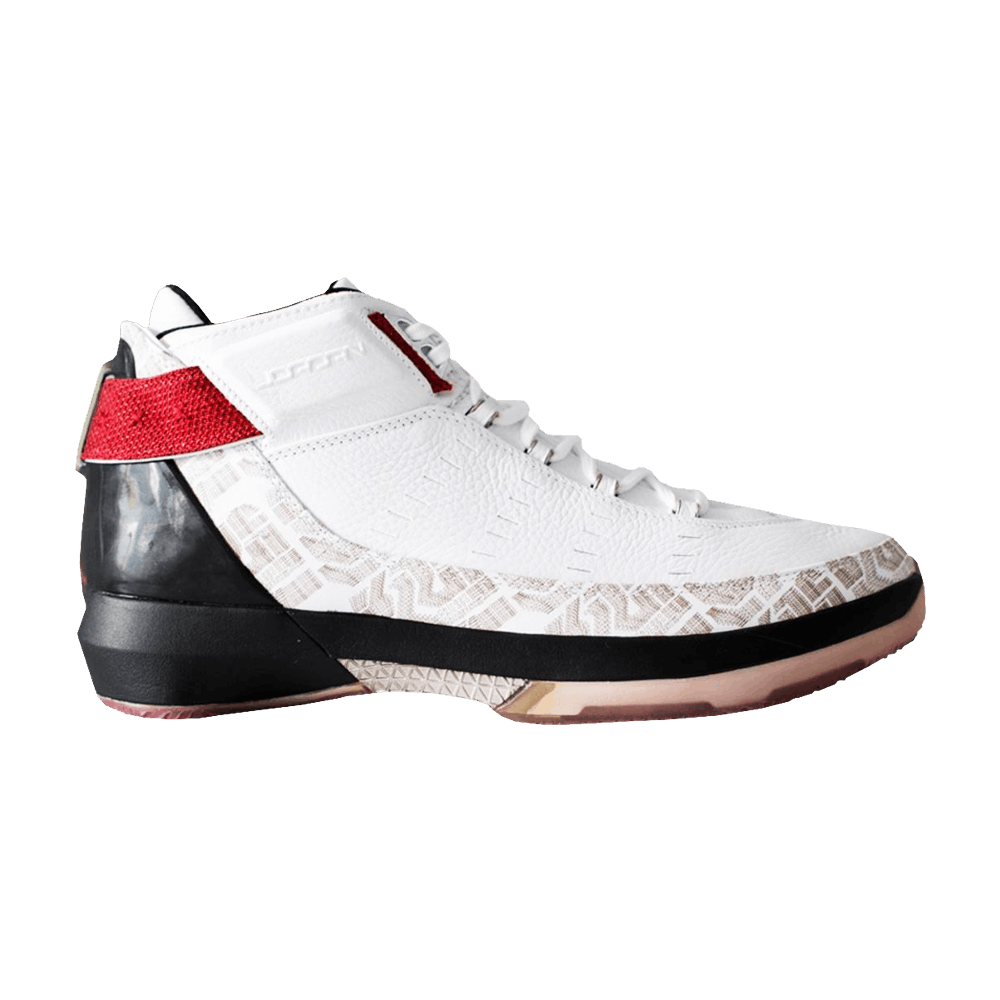 In October 2007, this variant of the Air Jordan 22 was released exclusively in Chicago and the Midwest. It has a design that is inspired by a legendary fighter plane, a white leather top, and plenty of Jordan branding. A Varsity Red ankle strap and a gleaming black heel counter work together to provide a secure and supportive fit. The Phylon midsole and an Independent Podular Suspension cushioning technology built into the rubber outsole round out the sneaker's characteristics.
3. Jordan 22 OG Varsity Red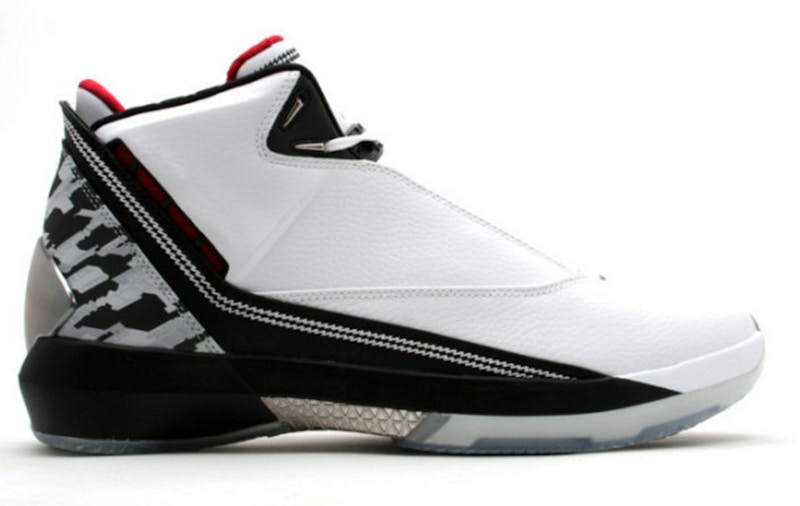 In 2007, the Air Jordan 22 3/4 was produced with a design inspired by the F-22 Raptor fighter jet. The shoe was designed by D'Wayne Edwards and features a white full-grain leather upper with the Jumpman emblem clearly displayed. The shoe is also available in red and grey, and it comes with IPS cushioning technology that lets you choose between a double-stacked Zoom Air-sole unit or Encapsulated Air. A chevron traction pattern on the outsole completes the look. The Alpha/Omega Jordan 22 came in this colorway as a sample.
2. Jordan 22 OG 5/8 White University Blue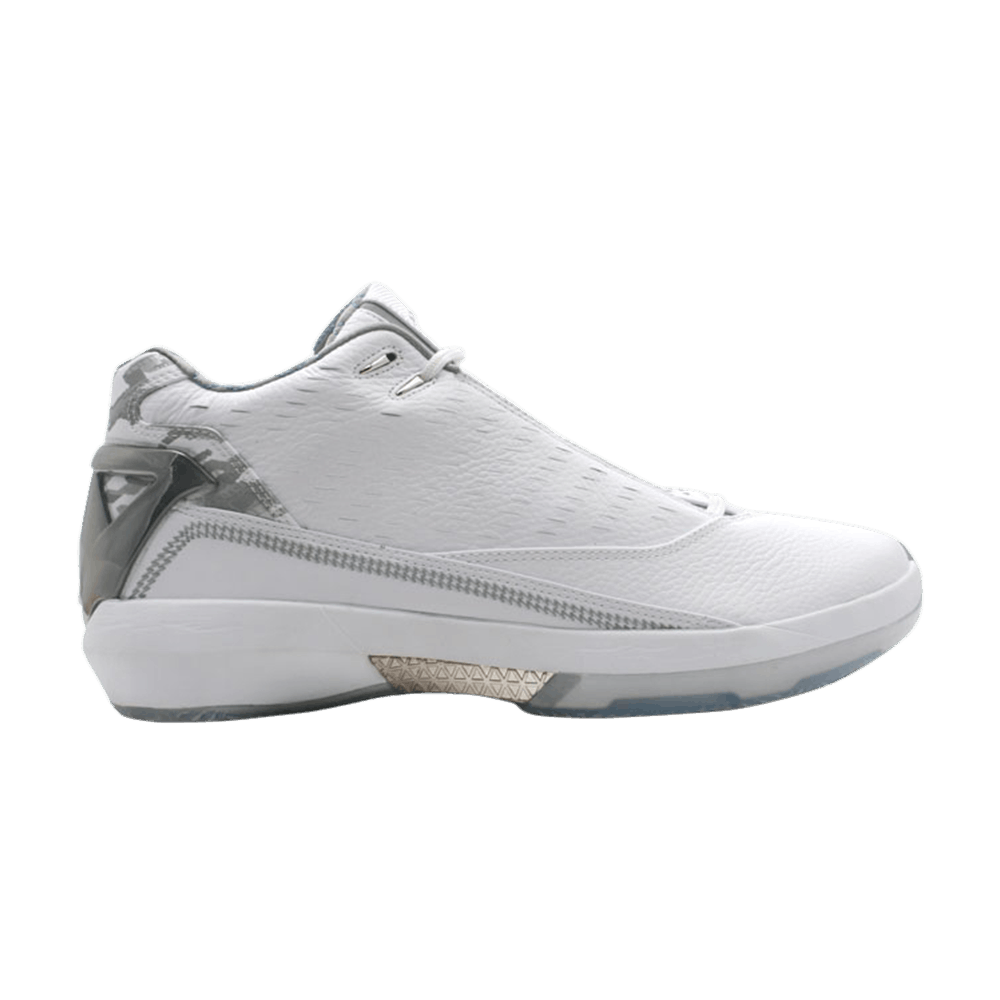 The elevation of the collar, which lies between between a mid- and low-top, gives the Air Jordan 22 5/8 its fractional designation. The Jordan 22 was the first basketball sneaker to feature a titanium shank plate, thanks to D'wayne Edwards' design. With the Independent Podular System, the shoe's revolutionary features include the ability to switch between Zoom Air and Encapsulated Air cushioning. The heel is covered with a grayscale camouflage print.
1. Jordan 22 OG 5/8 'Black Varsity Red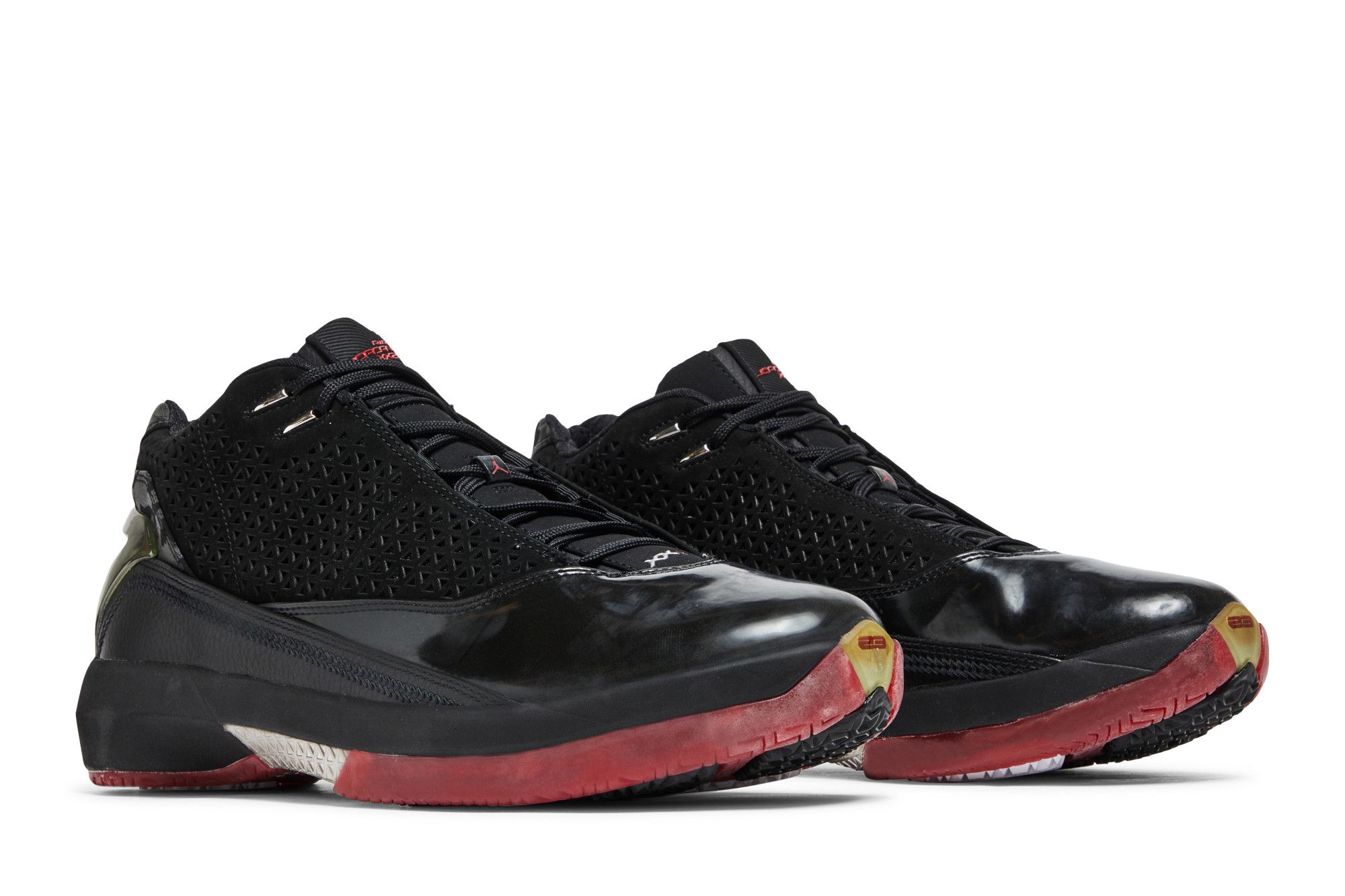 Our number one sneaker in the top 10 the Air Jordan 22 5/8 was released in September 2007 and has a black leather and suede upper with a fighter jet-inspired pattern. Varsity Red dominates the design, with the classic Jumpman perched above reflective camouflage on the heel. A Phylon midsole and customizable IPS cushioning technology provide a comfortable and supportive fit, while a slick patent leather toe and a rubber outsole provide traction on and off the floor.
Jordan 22 Feature Ratings
Below are overall ratings of each unique features Jordan 22 gets from our Editors.
| Features | Rating |
| --- | --- |
| Breathability | 8/10 |
| Comfort | 8/10 |
| Pricing | 7/10 |
| Outsole | 7/10 |
| Midsole | 8/10 |
| Upper | 8/10 |
| Weight | 8/10 |
| Style | 8/10 |
| Durability | 7/10 |
| Protection | 7/10 |
| Support / Stability | 8/10 |
| Responsiveness | 7/10 |
| Traction | 7/10 |
| Sizing | 8/10 |
| Materials Quality | 9/10 |
Conclusion
The Air Jordan 22 has remained a lethal secret in the Air Jordan line, much like the F-22 jet fighter in the air. The shoe is filled with high-performance technology and has a sleek and aggressive appearance, yet it has remained a favorite in the Air Jordan bloodline when it comes to picking favorites. Perhaps a closer look at the tactical 22 can help it attract some more new fans.